With the power of data, POS Analytics shows you an enhanced picture of the ins and outs of your operations. Making informed decisions to protect and grow your business has never been easier. Through our intelligent cloud-based platform, you can take the guesswork out of securing and optimizing your business. Read on to learn more about how POS Analytics can protect and grow your business.
Intelligence You Can Trust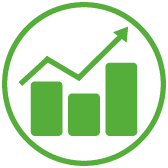 Make Informed Decisions
Our cloud-based platform analyzes your POS data, breaks it down simply, and showcases it all via an intuitive dashboard -allowing you to get a quick and detailed overview of your operations.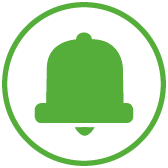 Real-time Alerts
Have you noticed questionable transactions or behavior within your operations? Don't wait until it's too late to prove it. Catch it as it happens with real-time alerts and notifications.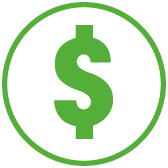 Money Stays in Your Pockets
Put a stop to internal theft and sweetheart deals quickly. Prevent new incidents and protect your bottom line wherever you are with our cloud-based POS Analytics solution.
POS Partner Integration
Whether your POS system is Verifone's commander, Gilbarco's Passport, Dresser Wayne's Nucleus, or others, we can connect with your data. Have questions about other POS Systems?
Let's talk about it.